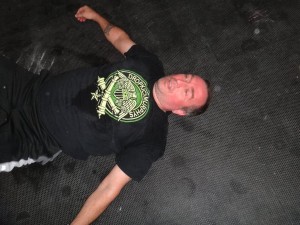 For my final blog post in the #gettingstarted, #iwanttohelp series, I decided to curate a set of presentations from the PASS Virtual Chapters. This content is available online. It's free. Most importantly for the person just getting started as a SQL Server data pro, it's good. I'm going to marry each of the presentations with my eleven blog posts in this series.
Conclusion
For my final post I wanted to do three things. First, a recap of the last year's worth of #getttingstarted blog posts. Believe it or not, I put a little work into each of these and it's nice to see them all collected like this. Second, I wanted to illustrate the vast quantity of high quality learning that is available through PASS and the PASS Virtual Chapters. I pulled these sessions from a bunch of different chapters. There are alternatives I could have picked for every topic (except for views, something to work on). Which leads to my third, and final reason for doing my last post in the series like this, I wanted to keep helping. You now know a great resource to go to and search through for more information and learning.
Before we go, I want launch a small challenge of my own. If you're a blogger, pick a topic (or a collection of topics like I did), and put together a blog post that curates the content using only PASS resources. Link back to this blog. Use the hash tag, #PASScurated. Let's see what other information can be put together.