I like Extended Events and I regularly use the Session Properties window to create and explore sessions. I'm in the window all the time, noting it's quirks & odd behaviors, even as it helps me get stuff done. However, found a new one. Let me tell you about just a few of them.
Session Properties Window
When you open the Extended Events session properties window for an existing session, in SSMS 18.1, it should look something like this: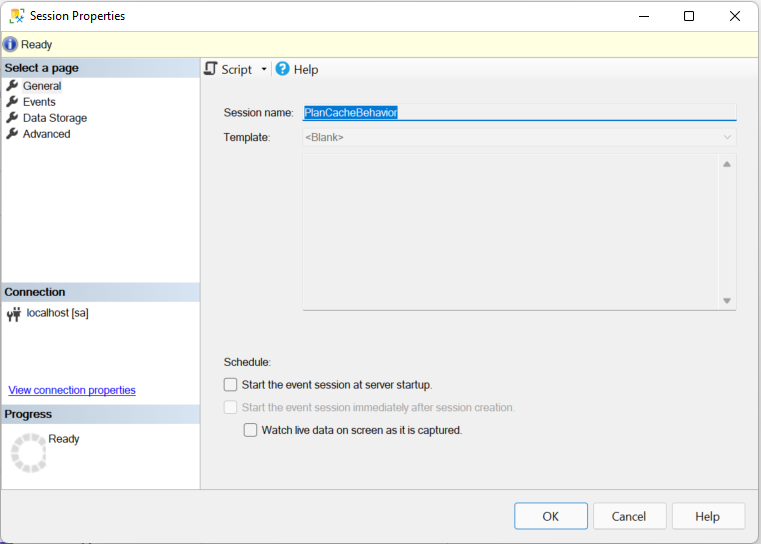 See the problem? Well, that is the problem. Here, look after I resize it: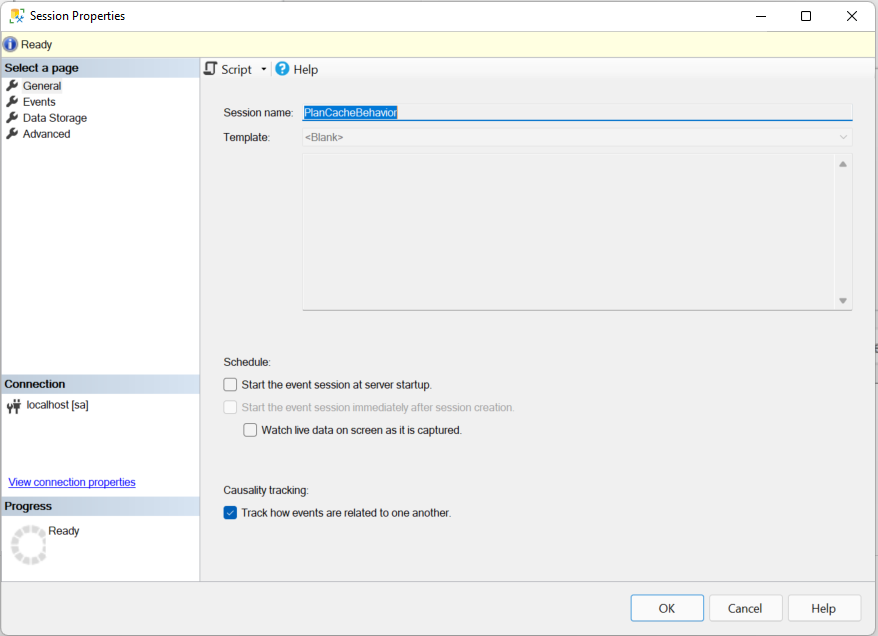 There it is. At the bottom. By default, the window isn't sized correctly so you see everything. In fact, I'm in the habit of maximizing the window, just because it makes it easier to work with. However, I decided I wanted to compare two sessions. I could have scripted them out, but I was suddenly curious. Can I open both in the session properties window?
Yep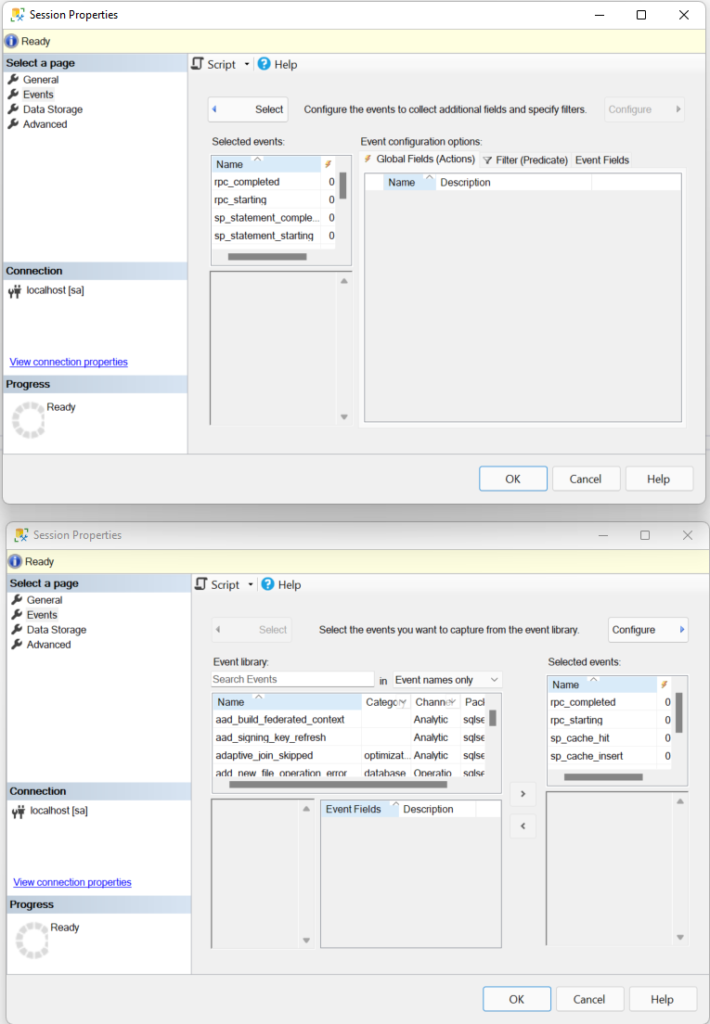 Both windows are on the Events page. The top one is on the Configure part of the page and the bottom is on the Select part of the page. Handy.
One more little piece of interesting behavior. By default, you're not seeing all events. Click the Channel column drop down, yes, that's a drop down. You'll see that the Debug channel is not selected. You can select it and you'll see a whole bunch of new events, most of which are undocumented, some of which are dangerous, all of which are unsupported. Use these at your peril.
Conclusion
Yeah, a short one. Look, Extended Events are wonderful, amazing, helpful, and just all around good. That doesn't mean that there are zero issues. The GUI for creating & editing, this, the Session Properties, is just quirky. The columns are all squished so you have to resize them. The configuration info is hidden, and not intuitive.
But, these are all small pains, not big ones. They shouldn't keep you from using Extended Events. You'll just occasionally get a chance to practice your cursing.