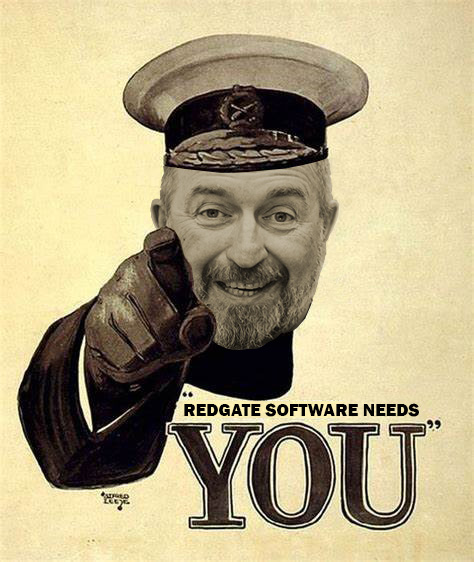 I've been very blessed to be able to work for Redgate Software. We've done some amazing stuff over the years. We're going to be doing even more amazing stuff coming up.
However, we need help. Specifically, we need help with sales. We've got a great team, but we need a bigger, great team. There are openings for sales development representatives and there's going to be a try-out in March, but you only have a couple of days to apply. Go here, right now. Deadline for this is the 26th of February, 2020.
When you fill out the application, please, use my name "Grant Fritchey", to show where you heard about it and who referenced you.
There are a whole slew of other openings in sales as well. Please, take a look, and take a chance. This is one terrific organization and I'm proud to be a part of it. There are openings all around the world. Just remember to use my name "Grant Fritchey" as the reference.
By the way, we're hiring other positions including software engineers too. Follow that second link.