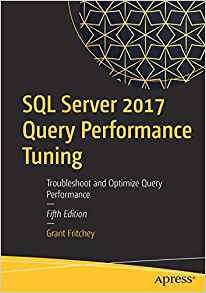 I am quite excited to announce that the latest, most up to date, and by far the largest, copy of my book on query tuning is now available. 900 pages of information on how to improve the performance on your Azure SQL Database and SQL Server instances has been published. You can get your hands on the digital copies now and the print copies will be available shortly. Follow this link to Amazon to get your copy.
Special, public, and heart-felt thanks to my technical editor, my hero, Joseph Sack. He's worked with me through four editions of this monster and the book wouldn't be what it is without him.
If you'd like to learn some of the material in the book, I'll be presenting an all-day seminar two more times this year:
This Friday, September 21st, I'll be presenting this locally here in the Boston area. You can go here to register.
Another event in Europe will be at SQLSaturday Munich on October 26, 2018. Go here now to join the class.