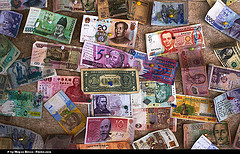 You can spend less money. Some of us are lucky. We work for very large corporations who can easily set aside a spare desktop or even space on a rack for a server on which we can train. Others of us are not as lucky. We work for smaller organizations that have to be more careful with their money. Not only do we not get the extra machine to train on, but our laptops could be weak things that can't run two or more VMs. In this case, how can you go about learning stuff? Spend your own money? Sure, it's an option.
There are some very cheap servers available out there that won't cost you even $1000 dollars to set up. And for pretty cheap you can buy some network attached storage to have your own little SAN-style setup. That's very doable. Let's break it down a little:
HP Proliant MicroServer G8: $549
Added Memory to 16GB: $209
24oGB SSD: $129
Lenovo/Iomega 1TB of storage NAS: $878
We've just spent $1765 for a decent little set up. So now you could run 3-5 VMs on this machine and you're good to go. Of course, now you've got to maintain that system, patching, upgrades. What happens when it gets old? You've got to replace it. What if you're not using it? That was a lot of money spent then.
Ah, but wait. Software. We need to get Windows server licensed and SQL Server. Let's see:
Windows Server 2012 R2 Fundamentals: $501
SQL Server Developer Edition: $44
We're now up to $2310. But… oh, yeah, the licenses for the servers, that doesn't include VM licensing, so let's buy… 4. That's enough for one server and 3 VMs. That's an additional $1500, so now we're up to $3810. Cool though, right. That's not much money and we're off and running.
Here's a suggestion, even if you have to spend your own money, how about Azure? Currently, I've left three servers running on my account (not something I recommend, but I've been doing this as an experiment), plus the storage they use, plus the SQL Databases I have, I'm racking up a bill of about $80/month. That's $960 in a year. Which means in about 3.9 years, I'll have spent as much as you just did on that server that's sitting under your desk.
Yeah, I know. It runs somewhat faster, except when I burn a little cash and bump my servers up to 8 core and 56gb of ram for a test, then turn it back down, or even, turn it off or deallocate it. Because, you're only going to pay for what you use. So if you just throw the VMs away between tests, you're saving tons of money, way above and beyond what that hunk of iron under your desk cost. You can even estimate exactly what things are going to cost using the engine Microsoft provides.
But did I say pay? Not quite. You see, I have an MSDN account. That includes Azure credit. Anywhere from $50 to $150 per month. So, for $1199/yr, I can get $50 a month of Azure credit. That means, just buying an MSDN account, it'll take me three years to equal what I spent on that box under the desk.
Oh, and that's before we get to the electricity you paid.
Look, there's a reason to buy iron. I believe in it. But, there are also reasons not to buy iron. Testing, training, personal use… maybe iron. Or, maybe it's time to step into the 21st Century.