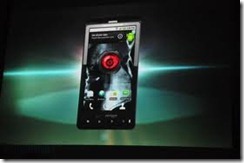 A friend of mine recently got his first smart phone, an Android. My wife has also recently moved into the world of smart phones, again, an Android. I've been working with Android for a year now and loving it, and not even remotely non-vocal about it. I even picked up a Droid tablet, an Asus Transformer

(which I LOVE). My advice on apps has been solicited a few times. I forwarded the most recent request to G+, Twitter & Facebook.
Funny thing is, I've installed a ton of apps and then uninstalled most of them. There are only a few that I've found really, really useful. Note, this is beyond the basic stuff that comes with the phone, email, web browsing, maps, navigation, calendar, etc. That stuff is wonderful. I'm talking apps. Here's my list:
And that's all I've got on my phone. I have a different list for my tablet. I'll compile that at some point (I need to post a review of the tablet).
Here are some of the responses I got from my beg. I might try a couple of these that I haven't heard of:
Note Everything, Simple note app that is reduced to the max
PomLife
LLama profile manager. nice to know your phone will be quiet/loud, even if you forget set set it…
Dropbox
Google+
soundhound
linkedin
skype
kindle
walgreens (if you Rx with them)
Quickoffice
WiFi Analyzer
Chrome to Phone
CamScanner. That lets you take a picture of a document and it converts to a PDF.
Amazon