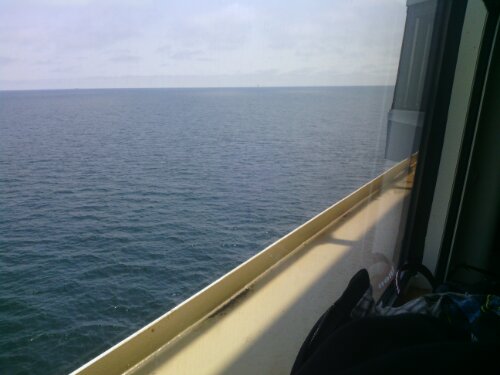 Yes, I went on the SQL Cruise to Alaska. Yes, it was as grand as you've heard. Yes, I'm going to be putting up a series of blog posts about it. This is the first. It's also part of my class work done during the cruise.
Three Reasons for Choosing to Cruise
1. My first, and most important, reason for coming on the cruise is because I thought it would be good for Red Gate Software. I'm still figuring out how to do my job as a product evangelist, so I'm experimenting with contacting audiences in as many ways as I can. This is one way to make that contact.
2. Frankly, I thought it would be fun. Fun because I knew a bunch of the people running the show and I'd get to hang out with them. Fun because getting to tour through Alaska and see things I've never seen would be fun. Fun because it's a different adventure and I like to have as many of those as I can.
3. I also came because Red Gate wanted to send someone to see what this Cruise business was all about, explore the space, see what's there and what people are doing.
Just so you know, the above was written, in class, during the cruise. I have tons & tons of notes I took during the cruise. I'm putting together another posting assessing what happened during the cruise, along with posts on my upcoming reading lists, new personal goals, and a number of technical questions that came up during my presentation on the cruise. I suddenly have a big fat writing list in front of me. Yee ha!
Oh, and that admitedly dull photo up there was taken using my Asus Transformer, which I used to take notes during the whole week, so I have a review of that to post soon. Short version: I'm impressed and quite happy with it.