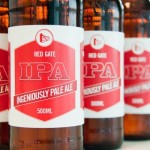 We are bringing Red Gate, through the free SQL in the City event, to the United States again this year.
This event has been hosted in London multiple times, Los Angeles, New York, Austin, San Francisco, Chicago and Boston. It's a fun day of training, presentations, and networking, all done the Red Gate way. I'm excited as can be to get to take part in this again. Best of all, we're bringing it to a whole slew of new cities; Atlanta, Pasadena and Charlotte. So if you've missed it in the past because it was too far away, hopefully we'll be closer to you this time and you can make it. We almost always completely fill these events, so please, register early.
We'll be talking about all sorts of topics; database administration, database deployment, development integration, development processes, backups, query tuning, Azure, and of course, all the Red Gate software products. Between sessions you'll be able to talk with your peers, Red Gate developers, and no doubt a few MVPs & MCMs who are likely to wonder in off the street.
Now, I don't know this for a fact, but in the past, we've always managed to have a frothy beverage at the end of the day. I did mention this was Red Gate, right? Come to the event and let's talk.
UPDATE: Just bumping this back to the top in case you forgot about it.